Original Article from Golf Advisor
By: Mike Bailey, Senior Staff Writer

Newport National Remains Rhode Island's Finest Public Golf Course

MIDDLETOWN, Rhode Island — Opened in 2002, Newport National Golf Club has certainly set the standard when it comes to daily-fee golf in Rhode Island — or New England, for that matter.
Located just outside of historic Newport, architects Arthur Hills and Drew Rogers took 200 acres of a former nursery farm and crafted a championship course that is sort of a hybrid between links and target golf. With the Atlantic Ocean and the Sakonnet Passage as its backdrop, this wonderfully conditioned course has a windswept look with its natural vegetation and fescue outlining wide bentgrass fairways and undulating greens.
At 7,200 yards, it's certainly a championship test, and when the wind is up — especially with some of the forced carries off the tee — it can be particularly challenging. With four sets of tees, however, it's playable by all levels, as some of the forced carries are removed from the forward tees.
Newport National is also a Certified Audubon Cooperative Sanctuary.
Jul 19, 2016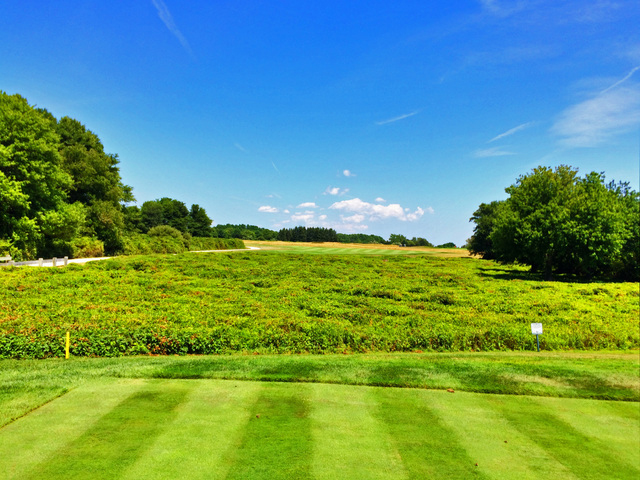 The tee shot on the par-5 opening hole at Newport National Golf Club goes over an environmentally protected area. (Mike Bailey/Golf Advisor)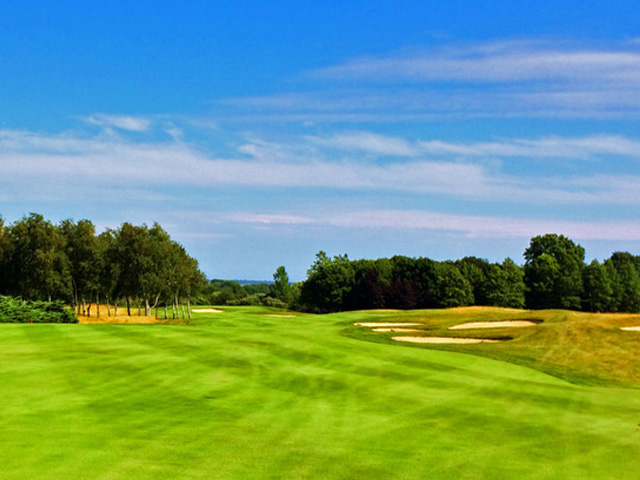 With large fairway near the fairway and trees left, the par-5 11th hole at Newport National G.C. requires three good shots for most players. (Mike Bailey/Golf Advisor)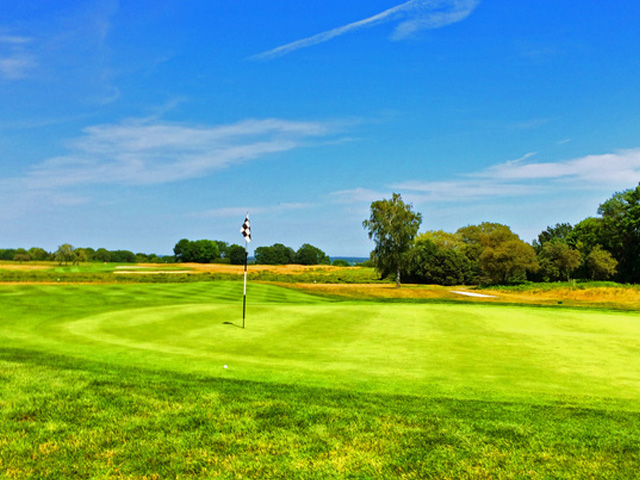 The front nine at Newport National Golf Club ends with a short par 4. (Mike Bailey/Golf Advisor)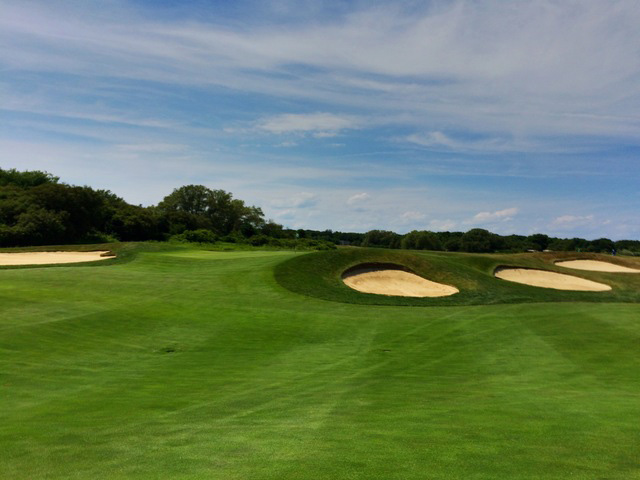 Difficult bunkers protect the green of the par-5 eighth hole at Newport National Golf Club in Middletown, Rhode Island. (Mike Bailey/Golf Advisor)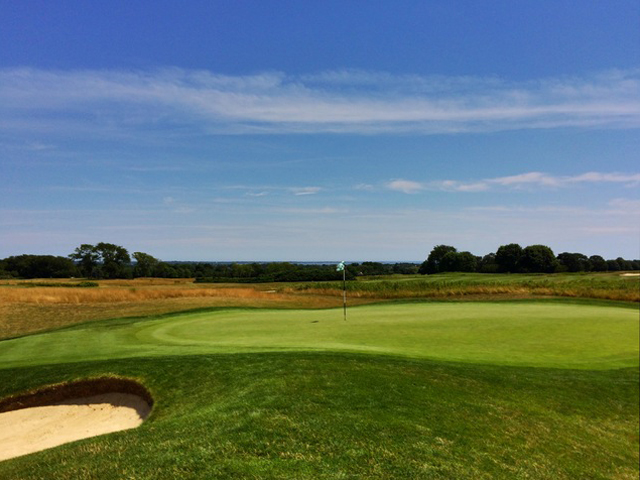 The fifth hole at Newport National Golf Club is a short risk-reward par 4. (Mike Bailey/Golf Advisor)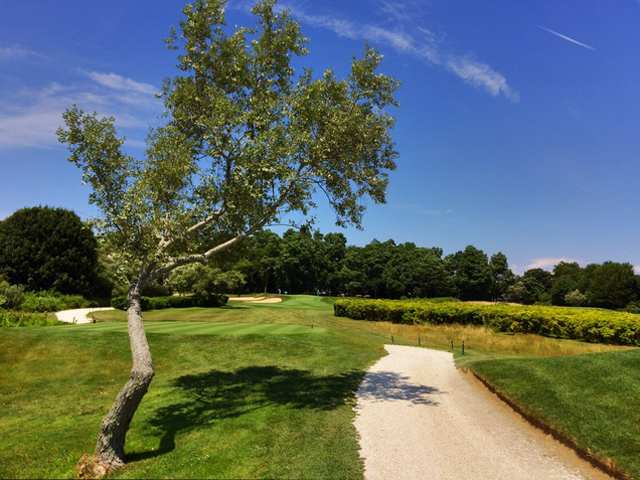 Here's a sideview of the first par 3 at Newport National G.C., which plays 179 yards from the back tee. (Mike Bailey/Golf Advisor)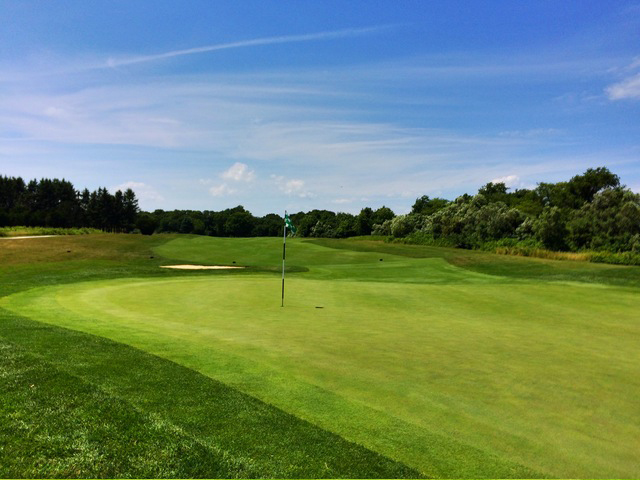 The long par-4 second is the no. 3 handicap hole at Newport National Golf Club in Middletown, Rhode Island. (Mike Bailey/Golf Advisor)
Beautiful stone walls, like this one along the par-4 12th, can be found throughout Newport National Golf Club in Middletown, Rhode Island. (Mike Bailey/Golf Advisor)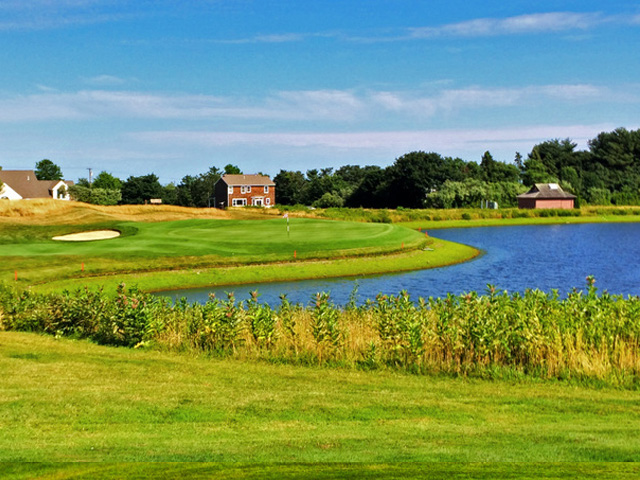 Certainly one of the signature holes at Newport National Golf Club is the par-3 13th. (Mike Bailey/Golf Advisor)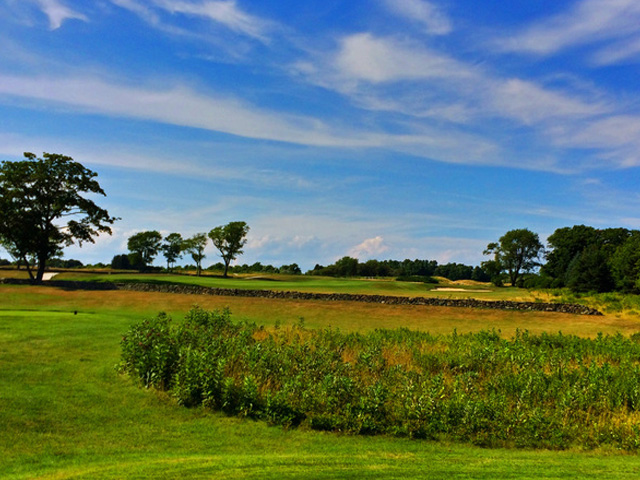 The last par 5 at Newport National G.C. has it all -- a stone wall, natural vegetation to cover off the tee and an undulating green. (Mike Bailey/Golf Advisor)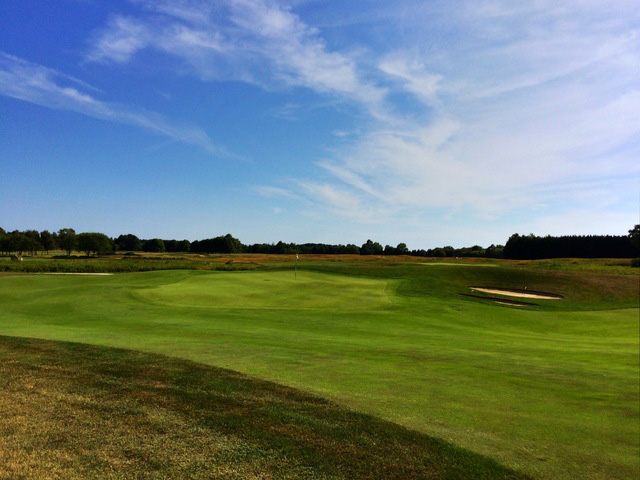 From the fairway, the green on the par-4 15th at Newport National Golf Club is somewhat hidden. (Mike Bailey/Golf Advisor)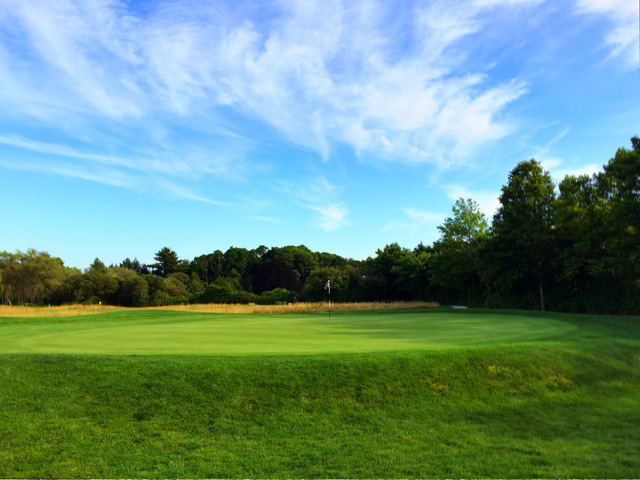 Here's a view of the green of the par-4 finishing hole at Newport National in Middletown, Rhode Island. (Mike Bailey/Golf Advisor)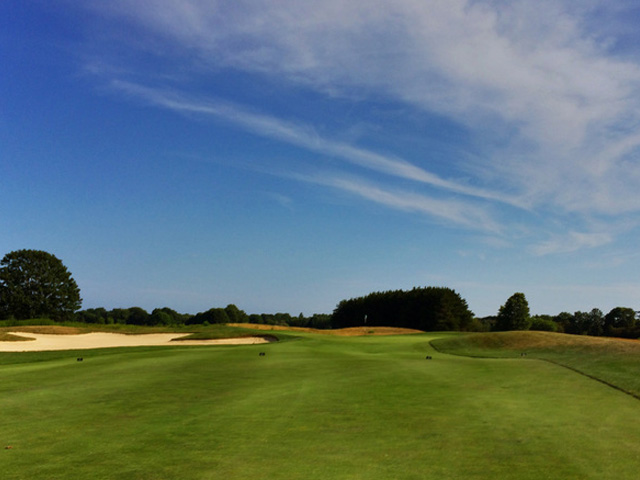 At 489 yards from the tips, the par-4 17th is part of a tough finishing stretch at Newport National Golf Club in Middletown, Rhode Island. (Mike Bailey/Golf Advisor)