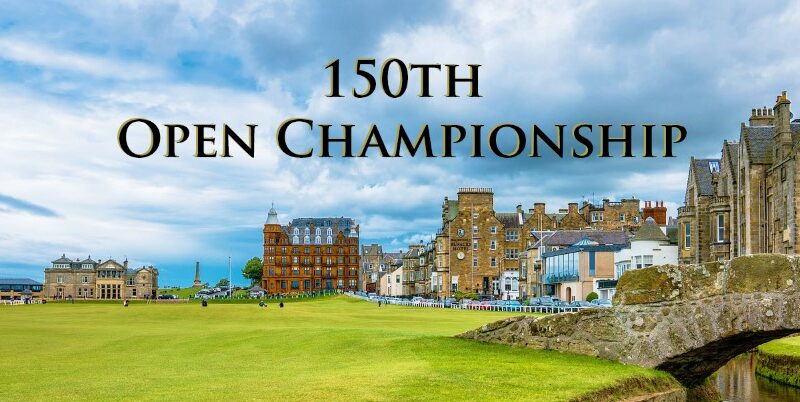 The 150th Open Championship Preview: Historic Anniversary for the Old Course is the Perfect Stage for Newcomers to Make History.
Golf's oldest Major event, The Open Championship. will be celebrating its 150th Anniversary this weekend at the iconic St. Andrews Course.  Renowned for its history and gorgeous Scottish Countryside as a backdrop, we will be experiencing a noteworthy milestone for the "Home of Golf."
The golfers invited, even in their famed stature, are taking a moment to stand in awe of both their surroundings and this year's circumstances. Big names including Rory McIlroy, who calls St. Andrews the "spiritual home" of golf, gets chills thinking back to golfers taking swings 200 years ago on the very same grounds. Tiger Woods even said that this year's tournament is "the biggest Open Championship we've ever had."
This weekend should amount to some true quality play thanks to the golfers looking to stake their claim.  McIlroy naturally is drawing picks to win what would be his 5th Major championship, and the perpetual mystique of Tiger Woods will warrant attention as well. However, the board is crowded with many high profile potential victors. 
Someone who can't go unmentioned is Xander Schauffele, who, having just won the Travelers Championship and then the Scottish Open as recently as last week, is coming into St. Andrews on an unparalleled hot streak. 
Scottie Scheffler, who has been in rare air since earning his first green jacket, can accomplish something only the most elite of golfers have ever done: Win both the Masters and The Open in the same Calendar year.
In the final major championship of the 2022 season, it feels safe to say we can expect history to be made this weekend on golf's most historic pitch.