Newport National Summer Classic 2019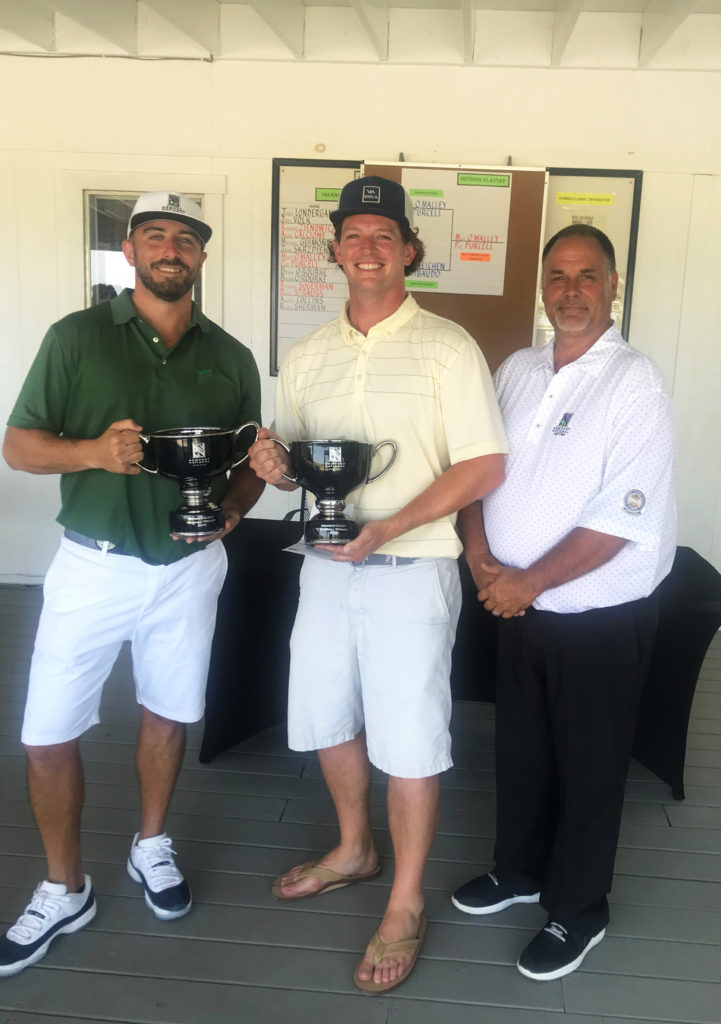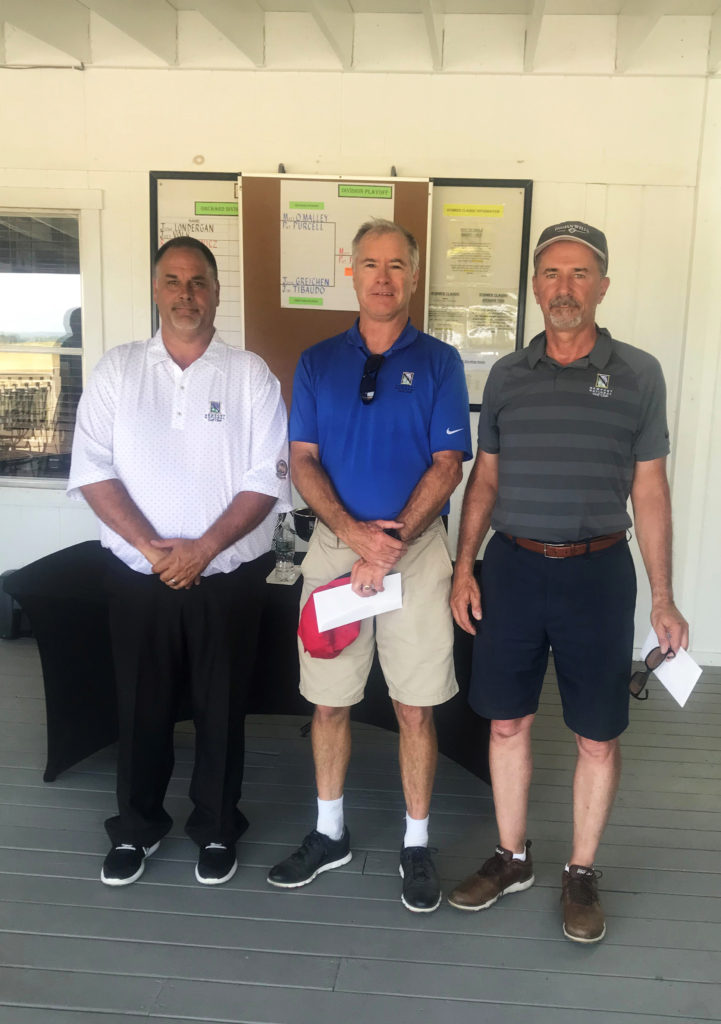 Congratulations to Matt O'Malley and Pat Purcell, new champions in our annual Summer Classic Member Guest event. The weather was hot and the scores were just as hot.
The teams were split into two equal divisions: The Orchard Division, consisting of the lower handicapped teams and the remaining teams in the Vineyard Division.
Matt O'Malley partnered up with guest Pat Purcell shooting a 68 net, finishing on top for the Orchard Division. The team of John Greichen and Jim Tibaudo fired a 64 net to win the Vineyard Division, as well as low score for the day.
A sudden death playoff between the two divisions was played after lunch to determine the overall 2019 Summer Classic Champion. On the first extra hole, Pat Purcell needed to make a six foot putt to continue the match and proceeded to knock it right in the middle of the cup. Both teams then headed to the second hole to try and outplay their opponent for one last hole. John Greichen hit his tee shot close to the lip of the second fairway bunker, which made for a difficult second shot. He needed two shots to successfully get the ball back into play. Ultimately, the team of Matt O'Malley and Pat Purcell hung on to secure the victory on the second extra hole.
Congratulations also go out to Sue Korber and guest, Angie Caliendo, for shooting a great score of 66, narrowly missing first place honors in their division.
New for 2019 was the Pot O' Gold shoot-out contest. Each player in the field had a chance to qualify by announcing their participation on the 13th tee. The participating players attempted to be one of the five nearest the pin. The five players who qualified had a chance after play in a winner-take-all, closest-to-the-pin contest held on the 18th hole. Those who did not qualify became onlooking fans to support their favorite golfer. An array of golf shots was witnessed by all and it became noticeable that the pressure was on for the "winner take all." There were  some poor shots and other shots that came close to greatness. In the end, congratulations goes out to John Greichen hitting a fine shot from 80 yards to 7' 9" and taking home the 1st place winnings from the Pot O' Gold.
We would like to thank all the Members and Guests who played in this year's Summer Classic making it such a great success.