Rhode Island's Best Golf Course 2020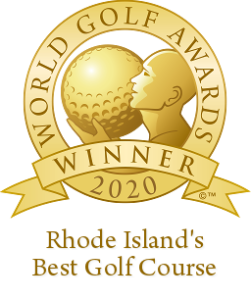 We are honored to be the recipient of "Rhode Island's Best Golf Course" as presented by World Golf Awards. This is the third year in a row that Newport National has been honored by the World Golf Awards, and it is our great pleasure to receive such a recognition for the Orchard Course. The World Golf Awards serves to celebrate and reward excellence in golf tourism, world-class courses and golf destinations. Established in 2014, World Golf Awards is the sister organization of World Travel Awards, which is currently celebrating its 27th anniversary and aims to elevate the standards within the golf tourism industry through recognizing organizations that are leaders in their field. Leading golf tourism professionals worldwide, as well as hundreds of thousands of golf consumers in more than 100 countries, nominate the recipients throughout the year. We are honored to be among those nominated.
View the full list of recipients at World Golf Awards.