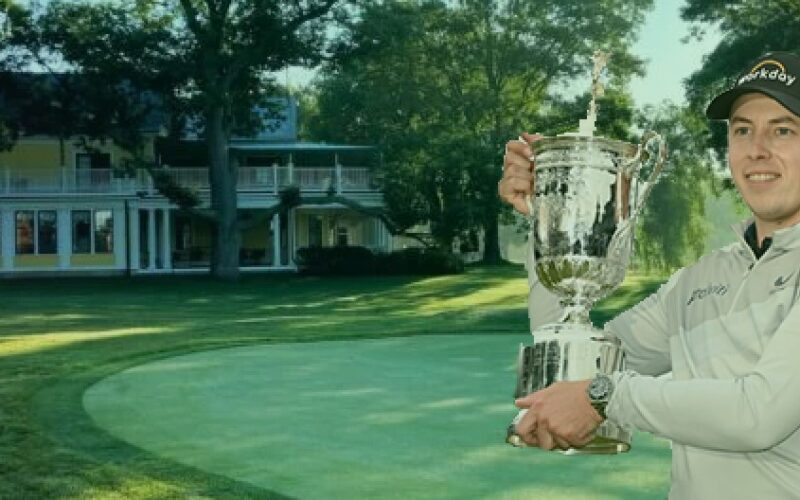 Fitzpatrick Takes the 122nd U.S. Open
We knew we were in for a treat with this weekend's 122nd U.S. Open, and we were not disappointed. Both household names and emboldened amateurs gave their best this weekend, and the energy and fanfare surrounding Brookline, MA was infectious, as The Country Club hadn't hosted the U.S. Open in 34 years. 
Ultimately, the tournament came down to the wire, with Matt Fitzpatrick of England taking the one-shot victory over Will Zalatoris and the recent Master's winner Scottie Scheffler.
Fitzpatrick, at 27 years old and with a lack of U.S. major wins to many could be seen as an unknown winner. However, he had several professional wins in England and Dubai tournaments, and had been quietly building successes and momentum prior to this past weekend. He finished 14th at the Masters, and 5th at the PGA Championship in Southern Hills. What is more, he had won the U.S. Amateur nine years ago, also held at The Country Club in 2013.
This puts Fitzpatrick in historic company, as Jack Nicklaus is the only other male golfer to win both U.S. Amateur and U.S. Open at the same course (Pebble beach in 1961 and 1972).
The PGA versus LIV controversy that served as a backdrop to the U.S. Open came about at various times. Rory McIlroy, who finished 5th, commented that he feels golfers at his age opting for the LIV are taking the "easy way out."  None of the LIV affiliated golfers finished with under par scores to end the Open. Mickelson specifically, did not look to be the same golfer who won the Masters in 2021. He finished 11 over, marking his 5th worst 36-hole performance in a major.
Despite a bit of rain and a clouded news cycle, it was yet another fantastic weekend for seeing some of today's top talent take the pitch. We look forward to the next Major that will put golf's elite to the test!